Our approach is based on scientific and highly sophisticated concepts in the field of outsourcing, but at the same time we put emphasis on a transparent and down-to-earth methodology. This is exemplified by the following steps of a typical commissioning process: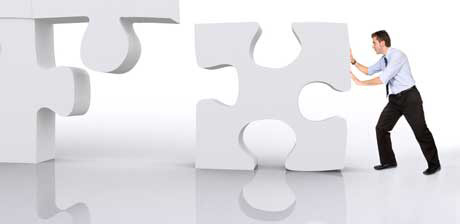 You describe the project and define which skills are required and when.
Our consultant contacts you for a brief cross check in the form of a dialogue.
We carry out an immediate search in our internal database for suitable candidates already available, which may be extended by a specific search on the market in Eastern Europe.
We submit the preselected CVs for your review; this usually takes place within a month of task definition.
Together with us you evaluate the candidates in a telephone interview.
The commercial offer is submitted for your decision.
Based on the chosen personnel, a performance contract is signed between you and ourselves.
We employ the staff and we take care of all their logistic details.
The start of work varies from case to case, but is usually 4-8 weeks after contract signature.
If you are not satisfied with the performance of the staff, SDK MI offers rapid replacement (usually within 2 months after the corresponding notice has been given).
The term of a contract is usually longer than 1 year. Under exceptional circumstances a shorter employment is possible.