Information Technology Resources – the right know-how at the right time and right place
Our Motto: We create personnel flexibility without expenditure and risk for you
You know the challenge: the project is already yours but you do not at the moment have the right personnel. Every IT company experiences from time to time a mismatch in the availability of and requirement for qualified staff. Especially nowadays, the lack of specialists in specific IT domains has reached dramatic proportions. In order not to jeopardize projects a flexible, fast and low-risk staffing resource mechanism can be a winning factor for you.
Our clients are typically based in Western Europe, mainly Austria, Germany and Switzerland. The size of  companies we serve varies from SME to bigger corporations, which are active in different fields of technology - from automotive to telecommunications.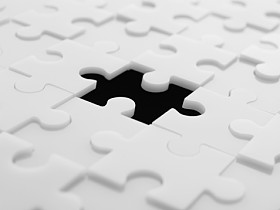 These are the services we can provide for you
Temporary on-site placement of individual IT professionals and complete teams.
Off-site support to IT projects and development with dedicated, qualified personnel.
Taking charge of complete IT R&D packages within an outsourcing concept.
Consulting for outsourcing processes to Eastern Europe.
With our solid SW development background we understand how to respond to the client's perceived needs, and to aim to exceed his expectations. We value our clients as long-term partners, to be provided with a reliable backup programme and any mid-term services that may be required. Moreover our multinational management is itself highly experienced in running international businesses. Our network of IT professionals is strong and competent. Let our experience in both IT and management domains work for the success of your enterprise.
The benefits you can derive from SDKMI reinforcement
Relief to the project team by reducing the inputs required to source qualified staff.
Creation of the necessary flexibility in the handling of projects and in short-term response to change.
Minimization of risk in the staff team planning.
Take over of tasks and/or SW development with all the advantages of a near-shoring strategy.
Ability to outsource complete tasks and software development with all the advantages of a near-shoring concept.